Event Medical Cover & First Aid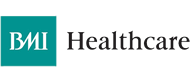 Event Medical Cover & First Aid
Amongst the many private medical services we provide at MED-PTS, is event medical cover and first aid services. We can offer this service for sports events, such as motocross and triathlons; community events, such as festivals, markets, fairs and carnivals; on set at filming locations for television and film; music/performance events and many more.
Areas We Cover
Areas We Provide Event Medical Cover For Include:
Not on the list? Fill the form below to find out if we cover your area.
Trusted Throughout The UK
You're in good hands when you choose MED-PTS Private Ambulance Services as your event medical company. We are a trusted supplier to many event organisers throughout the UK, and with more than 12 years of experience providing event medical cover for a variety of different event industries, you can rest assured that the medical support we provide for your event will be everything that is typically required in such circumstances.
Our event medical services are covered by our medical indemnity and public liability insurances, and all staff are trained to the recognised standards in the UK. We're able to provide custom medical cover to suit all types of event, and can assist you in all stages of planning, from risk assessment to safety deployment, and we also provide discounted services for charity events and fundraising activities.
We have assisted many event organisers with the medical and first aid cover required to enable the festival or community event to proceed with organisers being safe in the knowledge that they are covered by their public liability insurance policy. We offer event organisers peace of mind that they have discharged their duty of care to participants and spectators alike when they have appropriate first aiders on hand at their event.
Let's Talk
About Your Requirements
To talk to us directly about your private ambulance requirements, or to find out more about our private ambulance services, give us a call directly on the number below or send us a message using our quick and easy contact form and we will get back to you as soon as possible.