Private Air Ambulance Services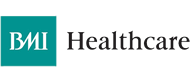 Private Air Ambulance Services
in the UK & Europe
Are you looking for air ambulance services from a trained, qualified and experienced company? Here are MED-PTS Ambulance Services, we provide private air ambulance transport custom to you yand your specific requirements. Our medical air transport services include air ambulance transport, non-emergency medical transport, retrieval and repatriation, in-flight medical companions and long distance ground medical escorts.
We are as resourceful as we are responsive, and will act quickly and efficiently to get you where you want to be. We're able to pick you up in a fully equipped air ambulance and take you to a destination of your choice.
Qualified, Experienced and Trusted
Throughout the UK.
As an NHS-approved supplier of air ambulance services and medical repatriation, you can rest assured that when you choose MED-PTS, you're going to be in safe hands. We're regulated by The Care Quality Commission, which is an executive non-departmental public body of the Department of Health and Social Care of the United Kingdom.
With years of experience in the industry, we've helped thousands of individuals from the UK get back to their desired hospital safely and quickly, and we work hard to ensure your every need is met whilst travelling with our team.
A Team That Cares
The specialist team at MED-PTS will treat you and your loved ones in the same manner they would treat their own. Understanding that you're potentially in a very stressful situation, we go above and beyond to ensure you're safe and comfortable in our hands from the moment you first contact us, to the moment you arrive at your destination.
Our case managers ensure patient-focused care, compassion and consideration into their clients and their needs, ensuring that their comfort and safety is prioritised. As a result, you and your loved ones can experience a stress-free air transport process with peace of mind.
Let's Talk
About Your Requirements
To talk to us directly about your private ambulance requirements, or to find out more about our private ambulance services, give us a call directly on the number below or send us a message using our quick and easy contact form and we will get back to you as soon as possible.